Land Acknowledgement
- Vista Grande High School wishes to acknowledge that we are teaching and learning on the traditional homelands of the Taos Pueblo people. The Red Willow people are the original stewards of the land and it is through their stewardship that we live together in harmony in the Taos Valley.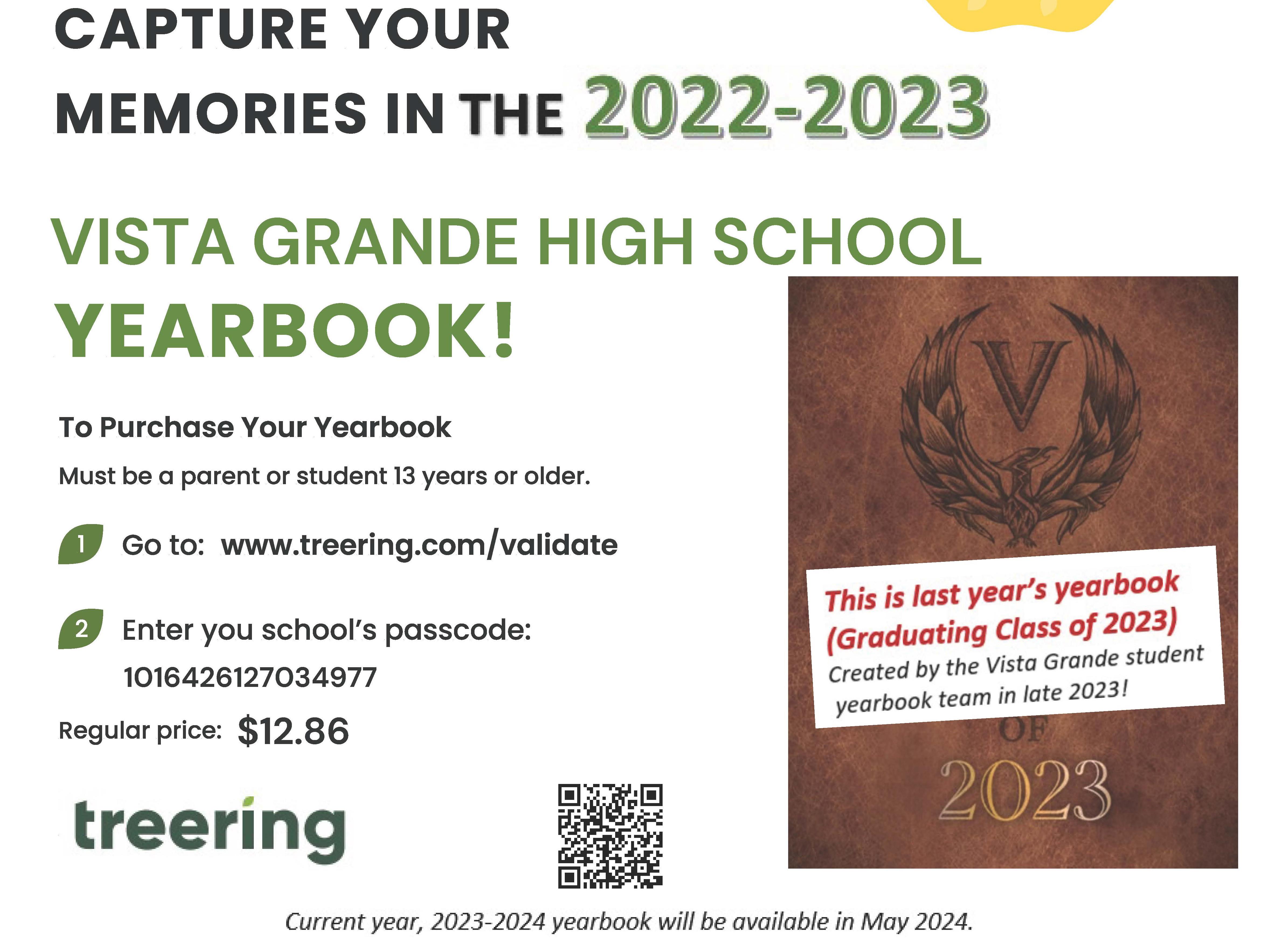 2022-2023 Yearbook Available NOW
Get last year's 2022-2023 yearbook for graduating class 2023 at www.treering.com/validate using school passcode: 1016426127034977 Created by VGHS students. Prices will increase in October 2023.
Mon Oct 02 02:10 PM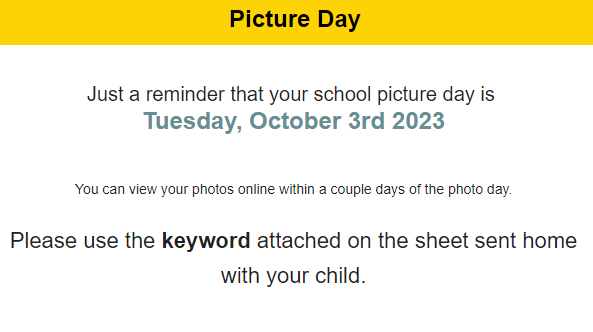 Picture Day October 3, 2023
October 3, 2023 is Vista Grande Picture Day by Southern Exposure Helpful Hints: Opt for clothing that is comfortable, well-fitting, and not overly flashy or distracting. Solid colors or subtle patterns tend to work well. Make sure the outfit is clean and ironed. Start the morning with a calm and organized routine. Give yourself plenty of time to get ready so there's no rush. Style their hair neatly and consider using a bit of hairspray or gel to keep it in place. Encourage students to smile naturally and remind them that they look great. Pack Touch-Up Essentials so students can quickly freshen up before their photo is taken. Picture re-takes will be October 11, 2023 If you have any questions or concerns please contact Southern Exposure Photography service@southernexposurephoto.com 575-754-6495
Mon Oct 02 02:08 PM
Community Fresh Food Pick-Ups

Fruit and vegetables grown this summer will be given to VGHS families for free. If you are interested in picking up weekly boxes of fresh vegetables beginning mid-summer, SIGN UP HERE. Student Paid InternshipsThis spring and summer a team of VGHS students will be offered paid internships to work on the farm for 15 hours each week at a pay rate of $12/hr. Positions are available beginning May 1st. Students can expect to: use a combination of hand tools and machines to make and maintain new beds, weed and harvest; participate in weekly market sales; participate in weekly harvest including washing, packaging and distribution, and more! There will be opportunities for students to make up biology and chemistry science credit as they learn about microbiology, plant science, soil chemistry and decomposition. (Note - we will continue to practice social distancing and take safety and health precautions while working on the farm).Click HERE if you are interested in the internship. Logo CompetitionArtists and graphic designers of Vista Grande, we're calling on you to put your skills to the test to design a logo for our new farm! This competition is open to all VGHS community members. If your submission wins, your logo and name will be displayed publicly, year-round on a sign at Fred Baca Park and on our Farmer's Market farm banner! You can enter a drawing, painting, computer design, or sketch. Submissions are due to Corbett Wicks (corbett.wicks@vghs.org) by May 15th for consideration.


A new program is trying to help feed New Mexico kids while schools are closed.

The state was awarded federal coronavirus relief funds to cover the cost of breakfast and lunch for students while school is out. Around 71% of New Mexico students are now eligible to receive benefits through the Pandemic Electronic Benefit Transfer (EBT) submitted by New Mexico to the U.S. Department of Agriculture.

The program provides qualifying families with an EBT card that has the value of free school breakfasts and lunches during the school closure. The value of the benefits is based on federal reimbursement rates and could provide up to $114 per student each month which is 20 days of meals.

The state says that funds can be loaded onto SNAP participants' existing benefit cards. If a family isn't currently eligible for SNAP but has children who are eligible for P-EBT benefits, the state will provide a process for distributing a benefit card.

Additional information on the P-EBT can be found on the USDA website.